Join the #RefillRevolution! Download the Refill app and you'll see there are 200 businesses in Oxford – pubs, bars, restaurants, cafes, bus stations, hospitals, community and leisure centres, and even hairdressers – where you can fill up your water bottle for free. If your organisation wants to become a Refill station, simply email us. Here are some of the businesses that have joined us!
Check out the blue Refill sticker on the door. Thanks to restaurant manager, Charis Sharpe, TSK is the first Refill "station in Oxford!
16-17 Turl Street, OX1 3DH
01865 264171
www.turlstreetkitchen.co.uk
One of our first sign-ups in Oxford's Westgate Shopping Centre. You can test out their scruffy lotion samples while filling up!
Unit 19B Westgate OX1 1TR
All four Oxford Brookes campuses are signed up to Refill. Download the app and get refilling!!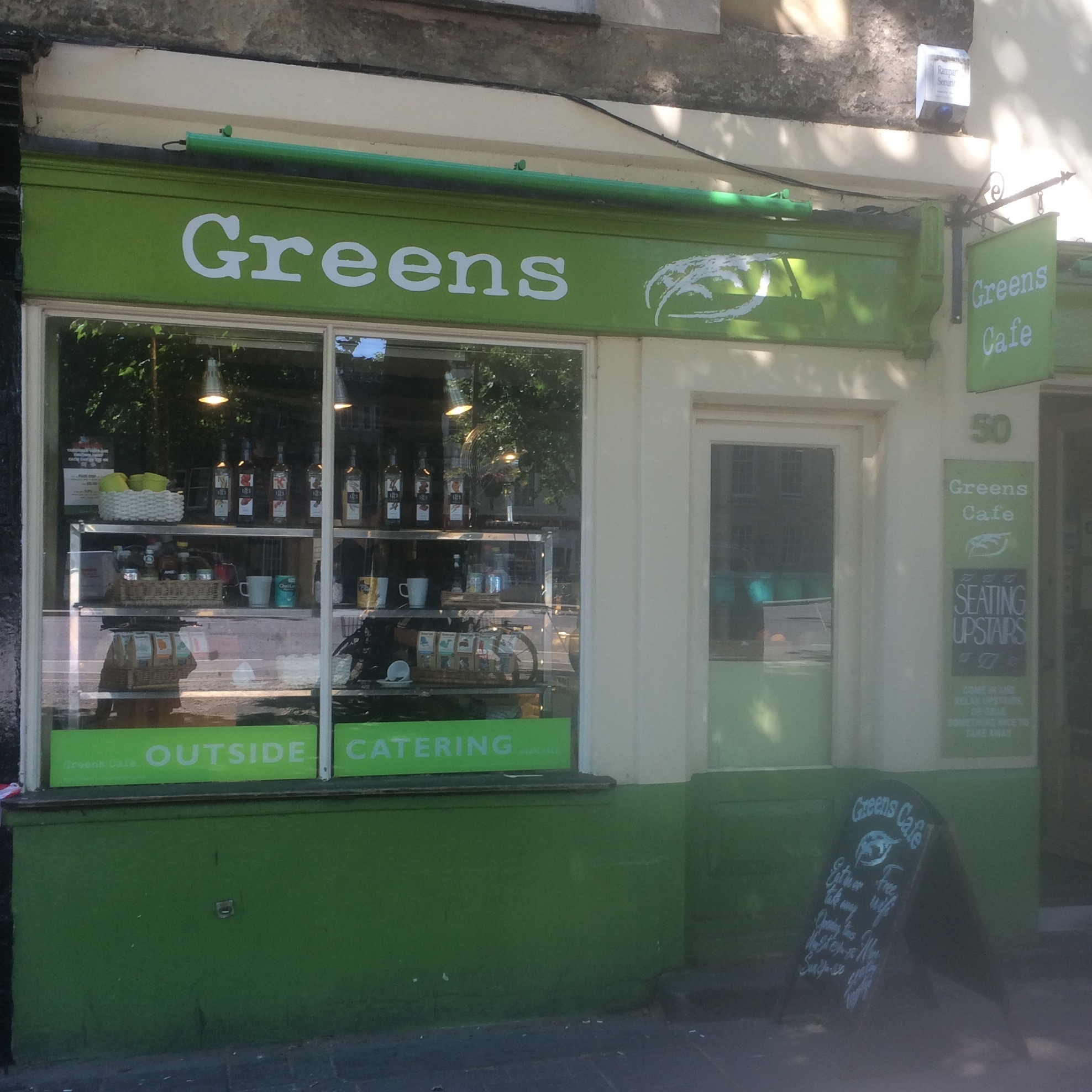 A local coffee and sandwich chop on St Giles, Greens Cafe is one to remember. It lives up to its name: you can refill here and buy fair-trade products.
50 St Giles', OX1 3LU
This volunteer-run community cafe on Cowley Road is a social enterprise. It promotes well-being and is now available for refills as well!
131 Cowley Road, OX4 1HU
Wonderful social enterprise, the Yellow Submarine is the latest outlet to join the Refill Oxford network in Oxford. Thanks, Charlotte!
12 Park End Street, OX1 1HH
01865 236116
www.yellowsubmarine.org.uk
Part of the Story Museum, a fun refill stop for children and adults alike! It has a nice courtyard too, away from the hustle and bustle of St Aldates.
42 Pembroke Street, Oxford OX1 1BP
One of the wonders of Jericho. Delicious coffee and you can now refill your water bottle here too. Not only that, they even have their own reusable water bottles!
105 High St, OX1 4BW
This pub has down-to-earth, totally vegetarian pub food on offer, and now you can refill your water bottle here too. How good is that?
39 Plantation Road, OX2 6JE
Hidden at the back of West Oxford Community Centre, overlooking a beautiful park and moments away from the Thames Path, this is a little gem.
West Oxford Community Centre, Botley Road, OX2 0BT
01865 245761
Step away from the hustle and bustle of St Aldate's and you will find our second blue sticker in the Town Hall Cafe. It was the site of the Victorian Cornmarket....
Town Hall, St Aldate's, OX1 1BA
01865 25200
www.oxfordtownhall.co.uk
This historic Oxford tea room is right in the heart of the city. You can get a full English breakfast here, lunch as well as a traditional tea and scones.
51 Hight Street, OX1 4AS
Tucked away on St Michael's Street, this is a wonderful coffee shop. Refill here and you might want to try one of their delicious cakes?
12-16 St Michael's Street, OX1 2DU
Our highest sign-up so far...The Breakfast Club is located on the Westgate roof terrace with incredible views of Oxford. Refill here and check it out.
303 The Westgate, OX1 1PG
This is a friendly down-to-earth cafe. Grab one of their delicious Parisian pastries with your refill to help you through your day.
88-90 Cowley Rd, Oxford OX4 1JB
01865 427845
In a fabulous location right on the riverbank, you can now refill your water bottle at the this wonderful pub. Thank you, Ruth!
Mill Lane, Old Marston, OX3 0QA
01865 241382
www.victoriaarms.co.uk
Oxford Bus Company Travel Shop
The go-ahead Oxford Bus Company's Gloucester Green shop is the latest sign up to Refill Oxford. Book your ticket and fill up your water bottle for the journey.
89 Gloucester Green OX1 2BU
01865 785400
www.oxfordbus.co.uk/about-us/travel-shops/
Barton Community Centre has installed a water drinking fountain and signed up to Refill. Thanks to Oxford Direct Services, they also have 50 free water bottles to give out.
29 Underhill Circus
01865 761987
Right on the river at Folly Bridge, you can now fill up your water bottle at The Folly and hire a boat at the same time!
1 Folly Bridge, OX1 4JU
01865 201293
www.no1-folly-bridge.co.uk
You can fill up your water bottle and use the loo here free of charge, what a great socially minded cafe!
Hollybush Row, OX1 1HU
The following chains are also part of the Refill Oxford scheme: Costa Coffee, Fuller's pubs, Greggs, JD Wetherspoon pubs & hotels, John Lewis, Neal's Yard, Starbucks and outlets in Westgate that are part of the Refill Me scheme. Get refilling!